World Energy Storage Day 2021
COURSE | Started On : Tuesday, 28 September 2021 10:56
|
10
Welcome to the World Energy Storage Day (WESD) 2021.
World Energy Storage Day Overview
Every year, 22nd September - Autumnal Equinox is celebrated as the World Energy Storage Day (WESD) when the day and night are approximately of equal duration. 
From the last five years, on this day, various global industry stakeholders, policymakers, think tanks, and associations have come together to acknowledge the importance of WESD across the globe.
This year, the day was celebrated as an online global conference and expo that witnessed 40,000+ virtual footfall from over 60 countries and included 150 international speakers in a 24-hour insightful conference, deliberating on the ongoing policy, research & innovation, industry trends & initiatives in stationary energy storage, e-mobility, green hydrogen, and manufacturing sectors in Asia, Europe, the Middle East, and Africa and the Americas.
This webinar is a recording of the WESD 2021 - Global Conference. In the webinar, you will find five sections:
Region 1: Asia Pacific (Session translations are available in Japanese and Mandarin)
Region 2: India, SAARC, Russia (Session translations are available in Japanese)
Region 3: Europe, Middle East, Africa (Session translations are available in German)
Region 4: United States, Latin America, Canada (Session translations are available in Spanish)
Workshops: In addition to the region-specific sessions, in 2021, WESD hosted a 'Women in Energy' roundtable, along with ten expert-led workshops to deepen the participants understanding of an array of subjects such as solar-plus-storage, EV charging infrastructure, energy storage systems, energy storage project modeling, EV battery fire and safety, long-duration storage, recycling, and circular economy, energy access, urban air mobility.
Each of the above regions has the following four sessions:
Stationary Energy Storage

E-mobility and Enabling Infrastructure

Green Hydrogen

Manufacturing and Innovations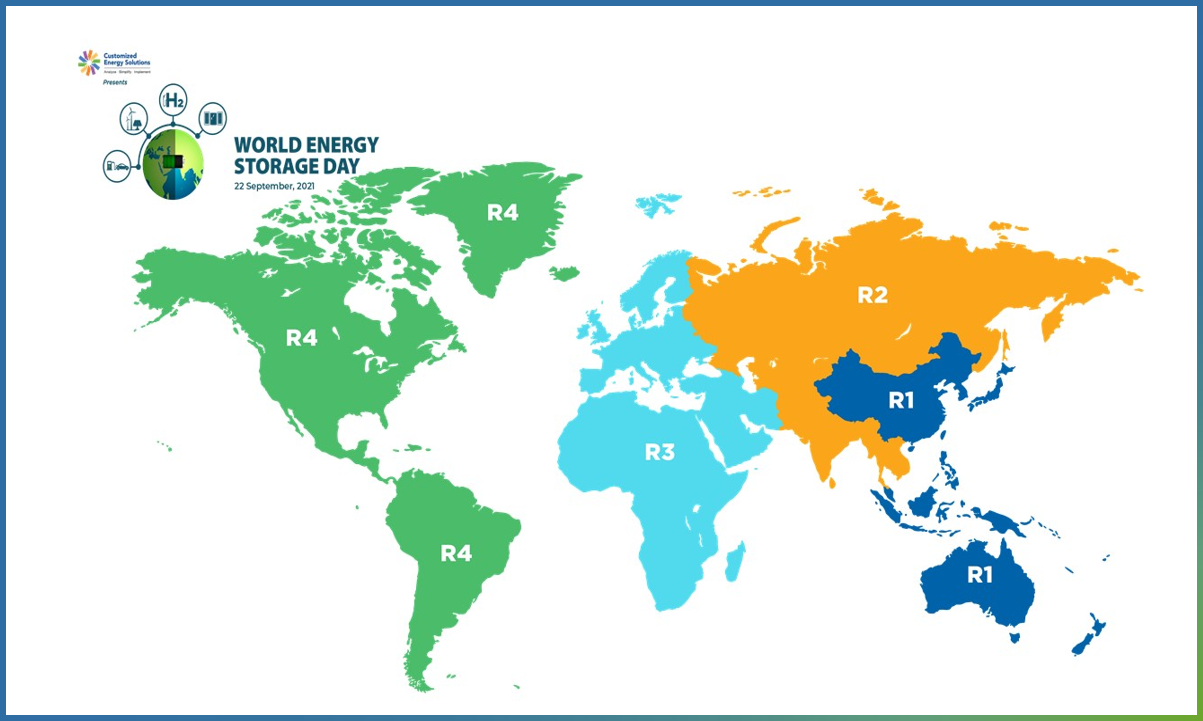 RELATED ARTICLES
 Press release link-
 News article links-
 This Webinar took place on 22nd September 2021.