World Energy Storage Day 2022
COURSE | Started On : Monday, 26 September 2022 12:03
|
7
Free for LC and Platinum Members.
Welcome to World Energy Storage Day (WESD) 2022.
World Energy Storage Day Overview
Every year, 22nd September - Autumnal Equinox is celebrated as the World Energy Storage Day (WESD) when the day and night are approximately of equal duration. 
From the last six years, on this day, various global industry stakeholders, policymakers, think tanks, and associations have come together to acknowledge the importance of WESD across the globe.
This year, the day was celebrated as an online 6th WESD- Global Conference and virtual Expo (GCE) that witnessed 100+ industry leaders, 20,000+ international attendees and 30+ global partners in a 24-hour insightful conference, deliberating on the ongoing policy, manufacturing and supply chain, industry trends & initiatives in stationary energy storage, e-mobility, green hydrogen sectors in Asia, Europe, the Middle East, and Africa and the Americas.
This webinar is a recording of the WESD 2022 - Global Conference. In the webinar, you will find five sections:
Region 1: Asia Pacific 
Region 2: India, SAARC, Russia                                       
Region 3: Europe, Middle East, Africa
Region 4: United States, Latin America, Canada 
Workshops: In addition to the region-specific sessions, in 2022, WESD hosted a 'Women in Energy' roundtable, along with ten expert-led workshops to deepen the participants understanding of an array of subjects such as solar-plus-storage, battery fire in EV and ESS, ESS modelling and optimization, giga factory and supply chain, long duration ESS, mini grid and social equity, battery recycling, urban air mobility, Volta foundation - workforce development, global start up showcase 2.0.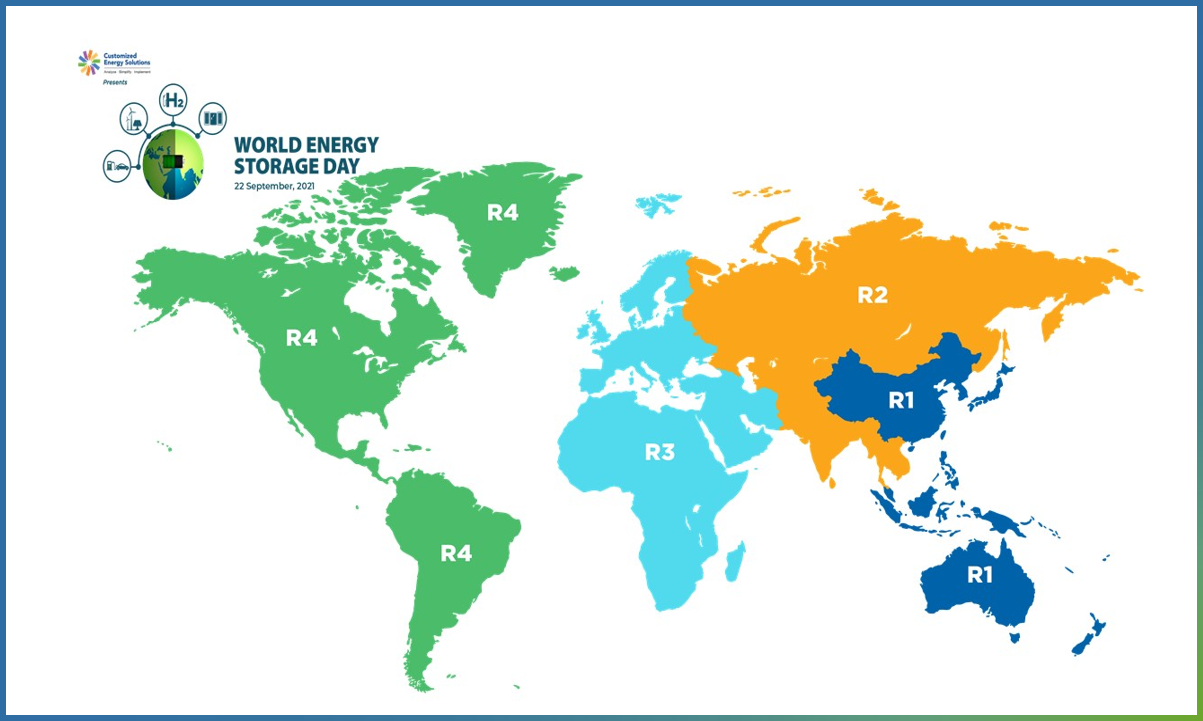 Each of the above regions has the following four sessions:
Manufacturing and Supply Chain

E-mobility

Stationary Energy Storage

Green Hydrogen
Highlights of WESD 2022
Country roundtable

Technology workshop

Partner seminar

Virtual tour

Start-up pitch

Product launch

Networking lounge

Virtual expo

Media corner